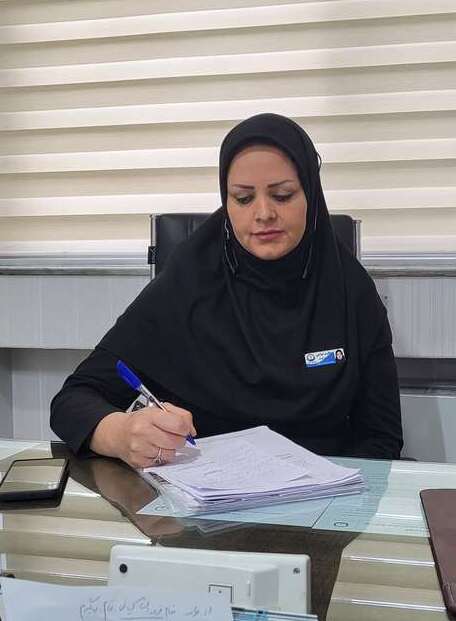 Welcome to
22 Bahman

hospital

In the name of Allah

At 22 Bahman Charity Hospital, which is located in an underprivileged area on the outskirts of Mashhad, we are proud to be able to provide quality services to our clients and with a friendly attitude, especially to the people of the region. We hope that we will be able to be successful and stable in this important matter with the help of respected benefactors and the support of officials and the cooperation and efforts of our compassionate and capable personnel. God willing
Services
Departments of the hospital on 22 Bahman
Hospital health tourism on 22 Bahman
Medical tourism or in other words medical tourism is a trip that is made with the purpose of treatment to the destination country. 22 Bahman Hospital was built with the aim of serving patients and expanding treatment indicators in the field of all diseases.
22 Bahman Hospital was built in 1379 and has 3 floors, 5 operating rooms, 10 wards and 111 beds for admitting patients.
We believe that the soul and body of the patient are very valuable.
We are waiting for your call and comments
Location: Hospital administration building, first floor
Working hours: every day from 07:00 to 14:00
Phone: (ext. 238) 5516 259 513 0098
WhatsApp: 3070 749 993 0098
Email: ipd@22bahman-hospital.com
Activities of the International Department
IPD has been established since 2013 to create effective communication between the patient and the hospital. This unit acts as a counter for the hospital's communication with foreign patients from the first contact to receiving treatment and returning home and receiving the needed care.
Possibilities
Facilities of the International Department of 22 Bahman Hospital
ایجاد اتاق های مدرن و با استاندارد بالا با تجهیزاتی مانند تلویزیون ، یخچال و غیره
خدمات اورژانس
لورم ایپسوم متن ساختگی با تولید سادگی نامفهوم از صنعت چاپ و با استفاده از طراحان گرافیک است.
Time schedule
Meeting time schedule
| | | | | | | | |
| --- | --- | --- | --- | --- | --- | --- | --- |
| Days of the Week | infectious | Skin | Psychiatry | ear and throat | orthopedics | Eye | Internal |
| Saturday | | | | | | | |
| Sunday | | | | | | | |
| Monday | | | | | | | |
| Tuesday | | | | | | | |
| Wednesday | | | | | | | |
| Thursday | | | | | | | |
| | | | | | | | |
| --- | --- | --- | --- | --- | --- | --- | --- |
| Days of the Week | urology | Women | children | surgery | Neurology | Nutrition | Psychology |
| Saturday | | | | | | | |
| Sunday | | | | | | | |
| Monday | | | | | | | |
| Tuesday | | | | | | | |
| Wednesday | | | | | | | |
| Thursday | | | | | | | |
Communication with the hospital on 22 Bahman
Mailing address: Mashhad – Talab Quay – second turn of Telgerd – 22 Bahman Teaching and Medical Hospital
Contact phone: (051) 17-32595516
Fax: (051) 32573500
Email: info@22bahman-hospital
News
The latest content of the site